Supplemental Therapies to Accompany Your Acupuncture Treatment
Chinese Medicine encompasses many treatment modalities. The most well known are acupuncture and herbal medicine. In our clinic, we include herbal medicine in the form of patent formulas (usually in pill form). Some of the more commonly used formulas are available on an over-the-counter basis, while others are prescribed for a patient's' specific situation. We also offer B12 injections for patients who feel fatigued and fit the criteria for B12 deficiency. Homeopathic treatments for muscle and joint pain are offered with a consultation as well.
B12
Signs of B12 deficiency include: fatigue, memory impairment, irritability, depression, shortness of breath, muscle weakness, gastrointestinal problems. Factors that can interfere with B12 intake and absorption: 
inflammation of the GI tract
food allergies
stress
age
medications – including those for reducing stomach acid, high cholesterol, and diabetes, as well as antibiotics
vegetarian or vegan diet
regular alcohol intake
B12 injection – $20 - $25
Add this onto your acupuncture appointment. Call us at 941-840-0540.
Homeopathic Treatment
We use Traumeel, a Heel product, to treat a variety of symptoms including – pain, swelling, or loss of function from strains, sprains, arthritis, or bursitis, joint stiffness and muscle spasms. Often this is combined with B12 to facilitate healing and increase local tissue metabolism.
Heel Products – over 30 years of worldwide therapeutic use, no known drug interactions, no adverse renal, hepatic, cardiovascular, gastrointestinal or CNS side effects.
Homeopathic Treatment – $30, $35, or $40
Add this onto your acupuncture appointment. Call us at 941-840-0540.
Herbal Formulas
Many conditions respond well to Chinese Herbal Formulas – the Chinese Medicine form of a what you would find in a pharmacy – pills, teas, syrups, and lozenges. Similar to western medicine some formulas are fairly safe for the general public and can be taken in an over-the-counter way while others are much more specific to a person's condition and are best prescribed by a medical practitioner. We offer a small selection of Chinese Herbal Formulas for cold and flu, digestive issues, immune system bolstering, urinary tract infections, stress, PMS, sleep, and sore throats.
 
Herbal Formulas – prices vary
 
Schedule an appointment today!
Benefits of Supplemental Therapies
Supplemental therapies in the form of injections (both B12 and homeopathic) offer a stronger treatment for those experiencing acute issues. Herbal therapies are helpful for more chronic issues and for patients who are not able to receive acupuncture regularly.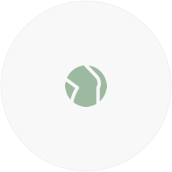 Localized Treatment
Bringing the medicine directly to the area of pain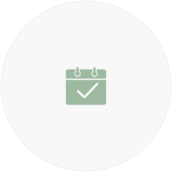 Daily Therapy
Patent herbs support therapeutic change on a daily basis Increased Energy
B12 and herbal treatments can add a lift to your step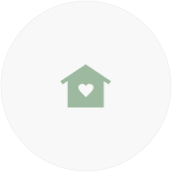 Available at Home
Over-the-counter remedies available
Receive a FREE 15-Minute Consultation
Schedule a phone or in-person consultation to learn more about community acupuncture.