About Points for Pain and Wellness
Rebecca Moore has been a practicing acupuncture physician since 2010, specializing in pain, stress management, anxiety, and depression. She is fascinated by the contrast between eastern and western medicine and enjoys the challenge of bridging the differences, both in treatment and in patient education.
Her previous work as a massage therapist and her Bachelors in Psychology also inform her practice of Chinese Medicine. Rebecca taught Anatomy and Physiology at State College of Florida for four years as well as having six years of experience teaching A & P and various other subjects at Sarasota School of Massage Therapy. Her interest in how the body works has led her to participating in two cadaver dissection seminars. This experience has given her a greater understanding of the human body and it's interconnectedness.
Rebecca started her own practice, Points for Health, in January of 2011.  While mainly practicing private acupuncture she included community acupuncture hours within her clinic activities through 2016.  In 2017 she opened a clinic under the same name in North Port that exclusively offered community acupuncture.  In May of 2019 she stopped teaching and starting practicing community acupuncture full time.  In August of 2020 Points for Health became a non-profit, and in July of 2022 the name was changed to Points for Pain and Wellness along with the move from North Port to Port Charlotte.
My Story
I first received acupuncture when I was 13 for stomach pain. My mother's best friend had recently become an acupuncture physician, and even though I had a huge fear of needles, I was in so much pain (and my Western doctor had nothing for me) that I was willing to try it. I'm not sure if it worked or not. I felt better within a day or two, but that might have happened anyway.
Fast-forward 15 years and I was experiencing a resurgence in my asthma and allergy symptoms that again Western medicine was not able to adequately address. I went back to my mom's friend and had an acupuncture treatment once a week for most of a summer. By the end of that time I was off of my steroid inhalers and only using my rescue inhaler when I had a glass of wine or got too near a cat. I didn't know much about it, but I was grateful that this stuff worked. At this point in my life I was in school for massage therapy and considering a future in the field of health psychology. I had obtained my bachelor's degree in psychology the year before and my favorite class had been the psychology of stress. I was fascinated by the mind-body connection. Soon after graduating from massage school I moved to Florida and found work as a massage therapist in Sarasota and Bradenton.
As a massage therapist I saw many regular clients who came in for stress relief that showed up as knots in their neck and back muscles. I was usually able to help them relax and loosen the knots but the clients would often come back a week or two later with the same or similar issues. While I knew I was helping, it wasn't a lasting change. I remembered an experience from a couple years earlier where I had a knot in my back and the acupuncturist just put a needle in it and I felt it let go. I did some research on acupuncture and the local school and discovered that acupuncture treats not only a huge variety of physical issues but that it also treats psycho-emotional problems. I was hooked. Here was a practical, non-pharmaceutical way to treat the stress that life brings as well as the physical symptoms that often come with it.
Why We Do This
Points for Pain and Wellness was created to provide a setting for a community of people who recognize the importance of maintaining health and wellbeing. We strive to live and communicate in a non-judgmental way while providing a space where people feel safe and are seen, for who they really are, as whole. Community
Like-minded individuals who appreciate their health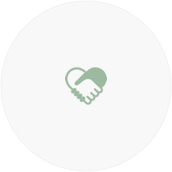 Acceptance
Seeing others and ourselves without judgment and with compassion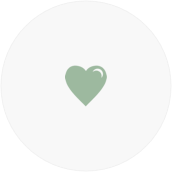 Safety
We support respecting and maintaining healthy boundaries with others Wholeness
Recognizing that we are all whole beings, each on our own journey
Receive a FREE 15-Minute Consultation
Schedule a phone or in-person consultation to learn more about community acupuncture.